German Shepherd Dogs for Sale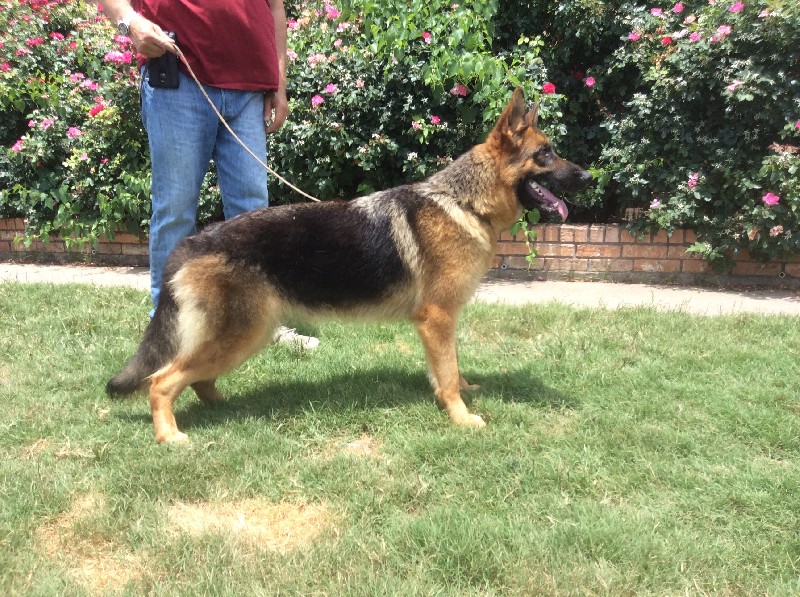 The German Shepherds steadfast loyalty and cheerful, obedient temperament makes them ideal family pets as well as effective home protectors. In addition to breeding and raising the finest family pets and show dogs, Nevada Haus is also a quality protection dog breeder, giving families comfort and peace of mind. Enjoy the love and happiness of a family pet and rest assured knowing your home and your children are safely guarded.

Bringing a German Shepherd into your family provides endless benefits and a lifelong, loving bond. German Shepherds strong physique and keen senses enable them to keep up with active families, patrol large estates and effectively protect residents from threats. They are highly intelligent and loyal, giving them an innate sense of protection as well as discerning defenses. German Shepherd puppies are sweet and adorable from the start, and their even demeanors and high intelligence makes them ideal for training.

Our dogs are raised for strong physical attributes as well as charming personalities, so they fulfill both personal and protective needs. If you are seeking reliable home protection as well as a loving pet, see our German Shepherds for sale.