About Nevada Haus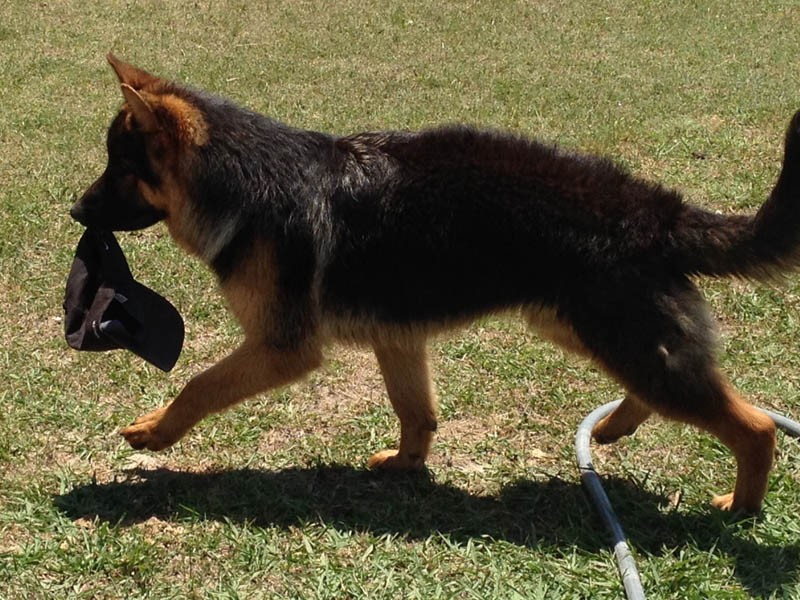 Nevada Haus German Shepherds is a USA German Shepherd Breeder of West German Show Line German Shepherds.
Our German Shepherd Breeding Program is established by German Shepherd Males and German Shepherds Females from the most current top bloodlines in Germany. Our German Shepherds are bred according to the German SV Standard to produce strong, intelligent, healthy, top quality German Shepherd puppies. We are located on 10+ acres about a half hour outside of Dallas, Texas where our German Shepherd dogs enjoy lots of outdoor playtime and activity.

We also offer a variety of dog training services, including puppy crate training, housebreaking, and a full spectrum of obedience training and behavioral modification. Our Available German shepherd puppies can complete these programs before leaving us, or we are happy to work with you and your German shepherd puppy in your home.

German Shepherd stud services are also available. -Top contacts and close association with breeders in Germany help us acquire the best German Shepherds available for our breeding program and our clients.
-Our German Shepherds are raised and bred in accordance with the SV standards
-Temperament is one of our top priorities in our breeding program so our puppies and dogs are stable family companions, protectors, and more
-All of our dogs and puppies receive regular veterinary care and routine health checks
-All puppies are sold with a written guarantee
We have imported these World Class German Shepherds and more...
2003- Canadian Sieger VA1 Wupp Von der Urbecke SchH3 Kkl 1a
2003- VA4 Waika Von der Kleiner Birke SchH3 Kkl 1a
2004- VA5 Tom Vom Bauhofer-Land SchH3 Kkl 1a
2007- VA10 Vito Vom Farbenspiel SchH3 Kkl 1a
2008- VA2 (USA) VA Voltan Vom Gletschertopf SchH3 Kkl 1a
2011- V Zahn Vom Trienzbachtal SchH2 Kkl1
2013- V Clifford Von Arlett IPO1 Kkl
2014- Eldorado vom Turkenkopf IPO 1KKL
German Shepherd Dog Physical Characteristics-
- The German Shepherd dog is handsome, well proportioned, and strong
- The coat comes in Black and Red, Black and Tan, Solid Black, or Sable
-Nevada Haus breeds the Black and Red Show Line German Shepherds
-The German Shepherd is a sturdy, muscular dog with an athletic build, slightly elongated body with a light but solid bone structure
- The head should be in proportion with the body, and the forehead a little convex
- The German Shepherd has a strong scissor bite, ears wide at the base, pointed upright, and turned forward